Što je potrebno za natjecanja u ritmičkoj gimnastici?
Tvitnut
Like
+1
Prikvačiti
Sport is not only a wearisome training and absolute lack of spare time, but it's also great investment, as sport apparatus and costumes cost a bundle. Special outfit is necessary for rhythmic gymnastics performance. However, it's not a problem today to sew a custom kupaći kostim. Certainly it's also possible to buy ready rhythmic gymnastics kupaći kostims for performance, but it's not so easy to find a kupaći kostim of suitable color and size for reasonable price.
That's why we work for you! As we can create you a custom kupaći kostimconsidering your individual measurements, sew one of our already existing models during two weeks or immediately send you one of our In-stock kupaći kostims. Moreover, we can sew as many kupaći kostims as you like for rhythmic gymnastics team.
So, how to choose a kupaći kostim?
As a rule kupaći kostim for performance differs from the ordinary one in any kind of decoration (kristali, painting, spangles), it could be of any color and design the coach can offer. The kupaći kostims that we offer are quite durable thanks to the fabrics we use, so that after many years they can be exchanged between gymnasts, for example an older gymnast can give a kupaći kostim, which's already small for her, to a younger one. The most important thing is that kupaći kostim should be comfortable, suitable in size and liked by a gymnast.
Additional accessories
A girl should wear special gymnastics underwear of body color. It can be panties or under kupaći kostim. Though some people think it's not necessary, this special underwear won't be noticed under the kupaći kostim and it will make the girl more confident, moreover judges will be more loyal as the girl will look correctly. It's better to buy under kupaći kostim if the mesh is the largest part of the kupaći kostim, especially for teenage gymnast or older one. There are also special tops for adult gymnasts, but they are not always comfortable. Special tights can be put on, which will make the legs look better.
Apparatus used at the performance should be prepared carefully. Hoop should be covered by the ljepljive trake and make the gymnast's image complete. Clubs (also can be covered by the tape), ribbon, rope and ball also should match the kupaći kostim and general outfit. Regardless of whether a gymnast performs with a rope or not, the rope should always be at hand. Rope is necessary for an effective warm-up as it helps to jump and warm properly.
Cipele
Rhythmic gymnast must perform in demi-slippers. We have wide range of them. Geksha demi-slippers can be presented you if you buy a complex kupaći kostim. It's better to put on flip-flops or warm up booties before the competition in order not to make gymnastics shoes dirty and keep the feet warm.
As a rule performance make-up should be very bright, as the judges could see the gymnast's face clearly. It's better to use professional cosmetics, as girls often do make-up and this can provoke sores and allergy. Every gymnast should use only her own cosmetics and accessories, including the comb.
Hair
Gymnasts may do any kind of make-up, but she should do her hair in a bun or high ponytail as gymnast should feel confident and free during the performance, hair shouldn't bother her. That's why a lot of hair fixing products is also used. It's better to do hair after the warm-up so that gymnast couldn't spoil them.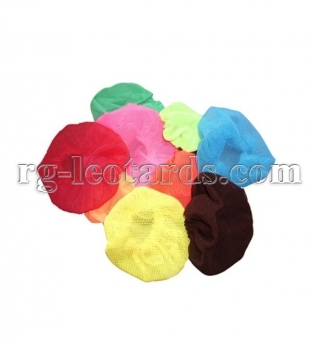 Other things
It's recommended to take some warm clothes which can be worn between the warm-up and performance, don't forget towel and a bottle of water. Make sure you have copy of the track that is used in the competition, of course, it's a coach who is responsible for it, but it's better to be on the safe side.
Tvitnut
Like
+1
Podijeliti
Podijeliti
Prikvačiti
Pročitajte više
01 Sep 2016 at 06:00
01 Sep 2016 at 06:00
01 Sep 2016 at 06:00
Like it? Tell your friends
Tvitnut
Like
+1
Podijeliti
Podijeliti
Prikvačiti